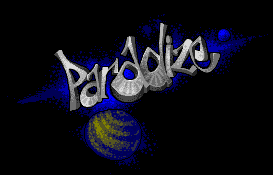 Paradize - Atari and more
YM2149 chiptunes
About
Welcome to the Chiptune archive!
In this section you can find various YM2149 chiptunes composed by Paradize members. Ofcourse individual tunes used in some of our prods are included. All CPU measurements were done with the tool by gwEm and are valid for standard 8MHz STs.
If not stated different, the files are in SNDH format.
chiptunes composed by Marcer
The chiptunes in this subsection were all composed by Marcer.