News
February 11th 2013
Huh, long time no news :(
But Paradize is still alive, even if time is sparse for code and stuffs.
Simon Sunnyboy updated his Falcon Volume control utility on request. There are now 3 AUTO folder versions which will set one of the 3 preset volume levels.
Download the updated version at the Tools section
May 27th 2012
Simon Sunnyboy publishes his STE Playfield access routines for AHCC.
Special thanks to Klapauzius and Nicolas Pomarede for helping with the Timer B stabilizer routine!
Get it at the AHCC section.
April 23th 2012
Cooper releases his new puzzle game Catch me if you can with a special associated contest to win an Atari Falcon 030 computer.
More details at www.jegagneunfalcon.fr or contact Cooper.
April 21th 2012
Orion_ left Paradize on his own wish, mainly because he is actually more active on his own.
All the best, mate and no bad feelings!
December 18th 2011
Cooper finished another puzzle game for the Atari Falcon 030. It was already released at Sillyventure 2k11
See Pouet at http://pouet.net/prod.php?which=58102 or our Games section for download
August 11th 2011
Simon Sunnyboy finished a little helper routine to draw tiles onto an ST-LOW screen from AHCC.
The routine draws either 16, 32, 48 or 64 pixel wide tiles in all 4 planes with any amount of scanlines on an ST-LOW screen.
The x coordinate is cropped to 16pixel increments for speed.
Download in the AHCC section.
August 8th2011
Cooper and Simon Sunnyboy attended Atari Days Nancy 2011 this weekend in Tantonville, France.
It was a small but great and very friendly event with an ace catering! :)
Check the photos at SSB's blog
August 1st 2011
Simon Sunnyboy learned abit how to use LINEA on a low level. The result is a small routine to provide an RC_COPY equivalent for AHCC.
The routine can be adapted to Pure C using the Pure C native LINEA API with small rewrites. Same functionality as GFABASIC RC_COPY but now for C. (ST-LOW only due to hardcoded values)
Download in the AHCC section.
February 20th 2011
Simon Sunnyboy ported GT Turbo's interface for Wizzcat Protracker Replay from GFABASIC to C. You can now replay Amiga protracker modules at 12KHz on the STE DMA sound hardware from AHCC. Credits go to GT Turbo and Wizzcat ofcourse!
Download in the
AHCC section
.
February 15th 2011
Time for another small code release. Simon Sunnyboy finished his rasterbar sources for AHCC and you can download them in the AHCC section.
The package should be compatible with Pure C if you tweak the project file. You basically have to add the files ssb_rast.s and ssb_rast.h files to your project.
January 9th 2011
Whew, what a long time since the last update!
Cooper released his latest Atari ST puzzle game called Kolmik (Deluxe Edition) on Christmas 2010. It has been on DHS for some time but I (SSB) didn't update our webpage.
Grab the game at the Games page and don't forget to vote on Pouet!
July 10th 2010
Simon Sunnyboy added his STLOW access library for AHCC to the AHCC page.
You can now easily switch to ST-LOW or ST-MEDIUM from your C code. Just link the new library and use its calls.
February 14th 2010
Starting with today Paradize officially supports C coders on the Atari ST. Simon Sunnyboy plans to move to C in the upcoming time. In this process a lot of libraries and helpful C code will emerge.
You will find those libs and stuffs on the AHCC Support page. AHCC is a free and Pure C compatible compiler that is still developed and supported so go grab the AHCC Compiler package and enjoy!
For the start we have a small library for accessing the IKBD, e.q. reading keyboard, mouse and joystick without the help of TOS. Support libs for switching to ST-LOW, Falcon TrueColor, Jagpad access, DMA Sound and replaying SNDH music will soon follow (hopefully before Outline 2010)
Happy C coding!
December 6th 2009
Paradize welcomes a new member aboard. Malodix joined our ranks as an additional graphics and music man.
Welcome aboard, mate!
December 4th 2009
updated the GFABASIC section with HMS Soundtracker routine to replay MOD files easily on Atari STE from GFABASIC
Thanks to Zorro 2 / NoExtra for supplying this some time ago!
October 14th 2009
Paradize has a new game release for your Atari ST/STE/TT and Falcon out.
A preview version has been shown at Outline 2009 but this is the final game with digi sound and sprite animation.
Attackwave is a simple shooting game in the wake of Missile Command and Galaxians. Just blast the baddies from your orbital laser sat for highscore.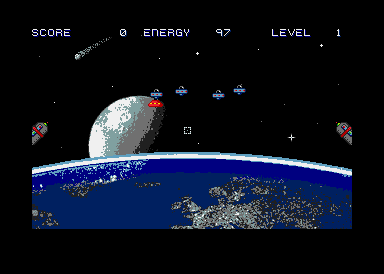 Grab it over at the Games page.
June 24th 2009
There is a saying that competition is good for business!
True to this word, Heavy Stylus/RGCD und Tomchi/NoExtra released a new game for the Atari STE.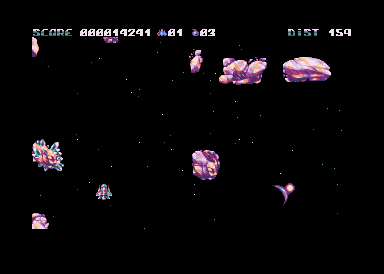 r0x is an avoid'em up in space for up to 2 players for all STE with 2MB RAM or more.
Grab it at the r0x homepage: http://www.rgcd.co.uk/r0x/
Well done, RGCD! - time for us Paradizers to finish something, but no worries, there are more games from us in the works so stay tuned!
May 4th 2009
Not directly Paradize or ST related but our crewmember Orion released a nice collection of his work on the Atari Jaguar console as a CD image.
Learn more at http://www.atariage.com/forums/index.php?showtopic=143536
STay cool, STay Atari /|\
April 4th 2009
A new utility has been released.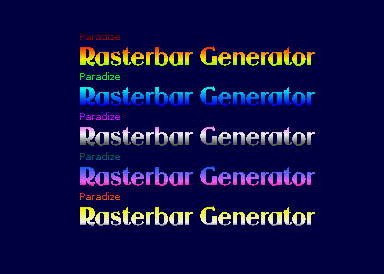 Grab the Paradize Rasterbar Generator at the Tools section
Bugfixed broken link for the Fade Calculator (ehem)
January 18th 2009
A Happy New Year 2009 to all of you! Paradize begins the new year with releasing another puzzle game for the Falcon.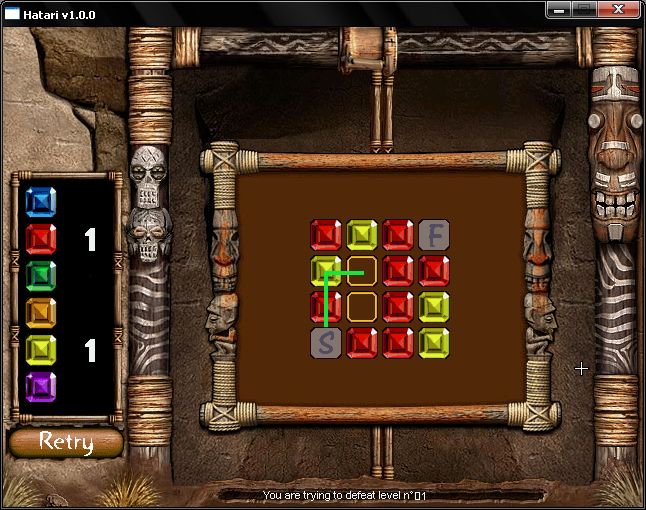 Grab Jewelz for your Falcon over at the Games page.
Simon Sunnyboy's opinion: Now we should call ourselves "Puzzledize" instead, shouldn't we?
December 17th 2008
Orion releases today a small 4K game called Spy4k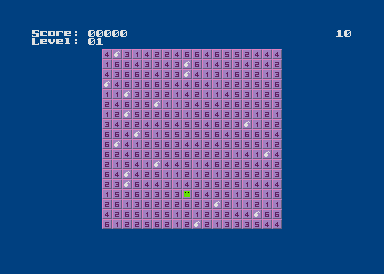 Grab it over at the Games page. Two binaries are included, one for ST use and one for Falcon.
As we Paradizers will probably not update any news before Christmas, we all want to wish you a Merry Christmas 2008 and hopefully a succesfull year 2009 on Atari!
Stay cool, stay Atari in 2009 and beyond!
---
All new articles are written by Simon Sunnyboy. Contact me for complaints.